"Leadership is lifting a person's vision to higher sights, the raising of a person's performance to a higher standard, the building of a personality beyond its normal limitations" - Peter Drucker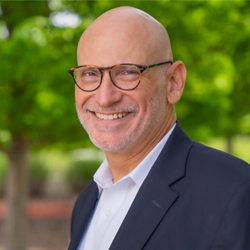 Tim is a team builder and problem solver.  He excels at collaborating with stakeholders to develop and articulate company visions.
Tim has served in many roles throughout his career in consumer-packaged goods and healthcare, including board member, CEO, COO and other senior level positions. In his most recent role at a third-generation family business (Lundberg Family Farms), Tim served as Executive Vice President of Operations, overseeing Manufacturing, Agriculture, Farming, Human Resources, Quality, Legal, and Planning.  During his tenure at Lundberg, the company grew five-fold, and his teams were recognized for excellence in the industry, including the Research & Development Team of the Year (Food Processing Magazine) and Top Small Workplace (Wall Street Journal). Tim's leadership through a crisis was the subject of a New York Times case study – "Family Farm in California Confronts Reports of Arsenic in Its Rice" (nytimes.com)
Tim is a passionate advocate for family business, most recently serving as Chair of the Industry Board for the Drucker School Global Family Business Institute.  He has taught Family Business at California State University, Chico, and served on the board of The Capital Region Family Business Center, where he helped launch its signature event, Generations Family Business Conference.
In his spare time, Tim enjoys hiking with his family and friends, attending concerts, and traveling.
Education: Drucker School of Management, MBA and California State Polytechnic University, Bachelor of Science in Business Management
Contact Tim directly at (916) 803-3767 or [email protected].