"I've learned people will forget what you said, people will forget what you did, but people will never forget how you made them feel." - Maya Angelou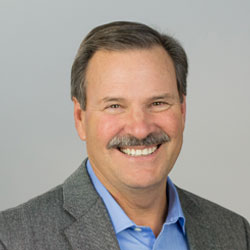 Robert (Bob) Simpson is the former President and Chief Operating Officer of Jelly Belly Candy Company. During Bob's fifteen-year tenure, he led his team in innovative brand building and marketing, resulting in doubling top line revenue while increasing global distribution from sixteen to over eighty countries.Under his leadership, Jelly Belly gained a world-class reputation as one of the most recognized, innovative and respected candy brands in the confectionary world. Prior to Jelly Belly, Bob's career path began with Raley's Supermarkets where he served in many capacities including District Manager, Director of Marketing, and ultimately the position of Senior Director of Marketing and Merchandising. He played a major role in Raley's phenomenal growth with responsibility for developing marketing strategies and merchandising concepts, including the acquisition and redesign of Bel Air and Nob Hill stores.
Bob has served on many boards, most notably as vice-chairman and chairman of the National Confectioners Association (NCA), the candy industry's largest global trade organization. He also chaired the NCA Board of Trustees as well as various committees. At Jelly Belly, Bob served as the only non-family member on the board of directors, which included the owner and his four adult children. Currently, Bob is serving on the Lundberg Family Farms Board. Lundberg is the largest organic rice farming operation in the USA, family owned and operated since 1937.
In his spare time, Bob loves traveling with his wife and spending time with family, his three precious grandchildren, and close friends.
Education: Sacramento State University
Contact Bob directly at 707-738-0289 or [email protected].