"Knowing is not enough; we must apply. Being willing is not enough; we must do." - Leonardo da Vinci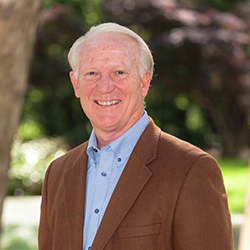 Kurt is a founding partner of LeadershipOne. The product of a fourth generation family business, Kurt's career spans three decades as a principal shareholder, CEO investor and executive consultant. He specializes in succession planning for family businesses and professional service organizations – offering a unique perspective on a company's needs and a deep respect for family business. He is the co-author of Tripping Points, a book that addresses the critical issues facing family businesses and is currently working on The Harmony Formula, which focuses on how to handle family business squabbles with continuity. Kurt is a former partner in an international consulting firm and co-founder of the Capital Region Family Business Center, Central Valley Family Business Center and Family Business Association.
In his spare time, Kurt enjoys visiting his children, traveling and playing golf with family and friends.
Education: University of Southern California, Bachelor of Science Business Adminstration
Contact Kurt directly at (916) 893-6122 or [email protected].