"The four keys of great managers: When selecting someone, they select talent….not simply experience, intelligence or determination. When setting expectations, they define the right outcomes…not the right steps. When motivating someone, they focus on strengths….not the weaknesses. And when developing someone, they help him find the right fit….not simple the next rung on the ladder" - Marcus Buckingham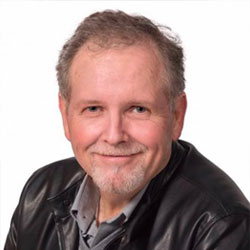 Steve is a Human Capital Resource Management expert. Steve's mission to create a positive impact through innovative solutions to organizational Human Resource needs. Over his professional career, he has evaluated and addressed the HR needs of an enterprise and provided realistic solutions. HR, done well, can make a difference on so many levels; Compensation, Benefits, Employee Relations, Labor Relations, Recruiting, Safety, and Training, can all have a positive effect on the bottom line of a company and the personal satisfaction and engagement of its employees.
Through a proactive approach to design, administration, and communication we can create a positive work environment for your employees and build strategic plans to achieve all aspects of your company's Human Resources goals and objectives.
In his spare time Steve enjoys all things theatre and even finds some extra time to do a little acting on the side.
Education: Bachelors of Arts, Brigham Young University and MBA, Pepperdine University
Contact Steve directly at (916) 842-4257 or [email protected].