"Learning is not compulsory... neither is survival." - W. Edwards Deming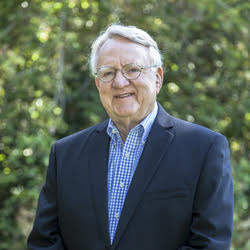 Hal is the CEO and co-founder of LeadershipOne, Inc. His experiences as a career CEO in the US and UK, led him to become a business-transition specialist – transitioning organizations from entrepreneurial to team-management cultures with an emphasis on work measurement, people development and improved performance.  His unique and effective mentoring strategy enables companies to focus their 'human' resources more successfully toward achieving better business results. Hal serves as a consultant, lecturer and writer to companies domestically and internationally. He has authored or co-authored four books including, most recently, The Game Changer, the One-on-One Meeting System.
Hal is also an avid fly-fisherman, back country camper, reader, writer and guitar player.
Education: University of Southern California, Bachelor of Arts in Social Sciences, Masters of Public Administration
Contact Hal directly at (916) 549-0878 or [email protected].