"A good plan, vigorously executed this week, will always be better than a perfect plan executed next week." - George Patton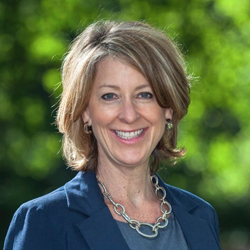 Melinda is known as the "Business Implementer" and with over thirty years as a business strategist, systems specialist and HR consultant, she has a deep understanding of what it means to make a business successful. Melinda works closely with businesses to build teams, devise strategies and guide implementation of best business practices in four specific areas: Practice systems, empowered people, financial acumen, and satisfied customers. Her business and practical experience help her inspire the change and transformation necessary for businesses to thrive in today's challenging markets.
In her spare time, Melinda likes hiking, cycling and spending time in the outdoors.
Education: University of California – Davis, Graduate School of Management M.B.A
Contact Melinda directly at (916) 952-4680 or [email protected].