"Remember that life is not measured by the number of breaths we take, but by the moments that take our breath away." - Vicki Corona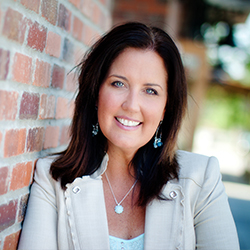 Karen brings more than 19 years of experience as a Public Relations and Marketing professional to LeadershipOne. A skilled communicator, she has successfully managed and implemented all aspects of corporate communications including public relations, marketing communications, social media and employee and community relations. Her background extends to high-tech, consumer and nonprofit businesses in a variety of markets, which include enterprise networking, network and systems management, virtualization, disaster recovery, customer relationship management, textiles, tourism, financial services, aviation, apparel and outdoor. Expertise includes strategic planning, media and analyst relations, social media, crisis communications, writing services and marketing communications.
Karen loves spending time with her family, two crazy dogs and anything outdoors as evidenced by her past moonlighting job as a white-water rafting guide.
Education: University of Oregon, Bachelor of Arts in Journalism and Communications
Contact Karen directly at (916) 671-0334 or [email protected].