"Go as far as you can see; when you get there, you'll be able to see farther." - J. P. Morgan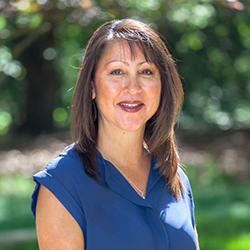 Yolanda is a 15-year veteran of Human Resource management, specializing in strategic planning, performance management and leadership development.  Her work in a variety of industries including financial, agriculture, health care, transportation and manufacturing makes her a knowledgeable and versatile consultant in all aspects of Human Resources. Yolanda has extensive experience in performance management, employee relations, leadership coaching and development, curriculum development and facilitation. She has had her SPHR certification since 2011.
Most weekends you'll find her at a soccer or baseball field watching her children play their favorite sport; in the rare instance she's not at a field, Yolanda enjoys spending time with family and friends.
Education: University of California – Berkeley – Bachelor of Arts in Economics and a Bachelor of Arts in Political Science
Contact Yolanda directly at (916) 715-7275 or yunderwood@leadershipone.net.